We provide our customers with new technical solutions and consultancy services to make the most out of their plants
Turbotec Co. was founded with a mission to achieve the knowledge of design and manufacturing technology of gas turbines, in 2010. The company offers gas design and engineering services for gas turbines used in gas compressor stations and power plants. Special focus is laid on the progressive design of the major gas turbine components (compressor, combustion chamber and turbine), auxiliaries and accessories (such as air intake, exhaust and fuel system) considering the highest efficiency, stability, availability and reliability. Another main focus of activities in the company is on the design and optimization of power plant or gas compressor station components through application of modern computational tools. The projects are performed utilizing cutting-edge and high-quality computational tools especially in-house developed codes for analytical and CFD simulations for combustion, heat transfer, aerodynamic and mechanical analysis.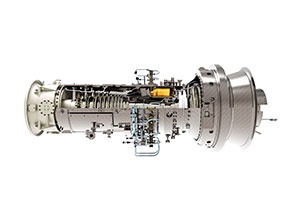 IGT25 Gas turbine design and upgrading
Design of NGT150 gas turbine.
Condition monitoring of Frame 9 gas turbines in power plants
Basic design of Power plants and gas compressor stations